By Carol Munro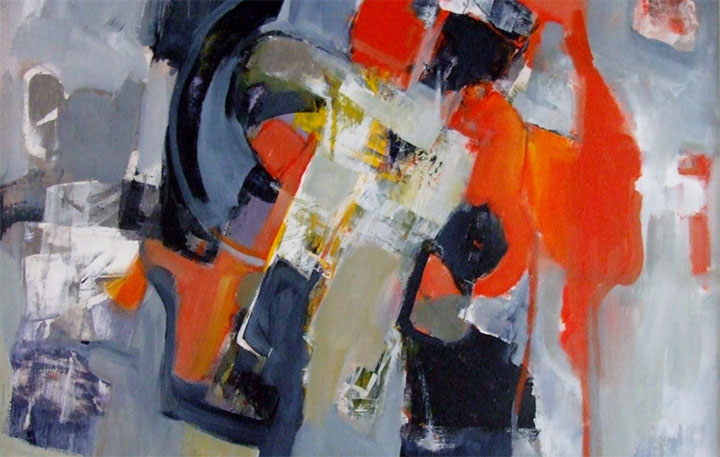 She sees a five,
this woman who
paints poems on canvas,
who scripts bold colors
on snow white space –
yellows to awaken,
reds to impassion,
grays that gentle the soul.
Smooth curves of black roads
take imagination on journey,
and dashes of white bring us back.
This woman who paints
writes pictures in verse
across blue lined parchment.
In fabric-bound journals
on pages of white,
she draws black pen,
scrolls concrete images
that contrast and harmonize
with her abstracts.
Her mind roils
in colors of creativity.
No wonder the five
lands topsy-turvy
on its side.
---
Carol Munro writes poetry and prose for adults and children. A former freelance writer for corporations, she has published hundreds of ghostwritten articles. In recent years, she has written picture books and published her work in Highlights magazine. She serves as a co-moderator of Julie Hedlund's 12×12 Picture Book Challenge (an international online community of writers) and is the Member News editor for the New England chapter of the Society of Children's Book Writers and Illustrators. She has also taught writing workshops and offers manuscript critiques to kidlit writers.
Artwork by Carole Guthrie
Photo courtesy of the author