By Alice Teeple
Photographer's Note:
Between 2012-2014, I photographed a young woman enduring immense trials in her life: birth, death, grad school, single motherhood, planning a wedding, infertility, and constant moving. She embroidered her anxieties into cloth, and, in a series of art performances, she swaddled herself in the fabric or unfurled it to the four winds. The subject, who remains anonymous, never revealed to me what exactly she sewed into each stitch, but the overall intention was to turn the fabric into a small exorcism of sorts, and to release that energy to an external home outside of her body.
I am inspired by David Lynch, Rene Magritte, Diane Arbus, and Sally Mann, whose work influenced the way I composed these photographs. All were taken in central Pennsylvania, in places where I found peace growing up. For me, these images represent the trials, tribulations, and transitions of people in the throes of personal and societal change.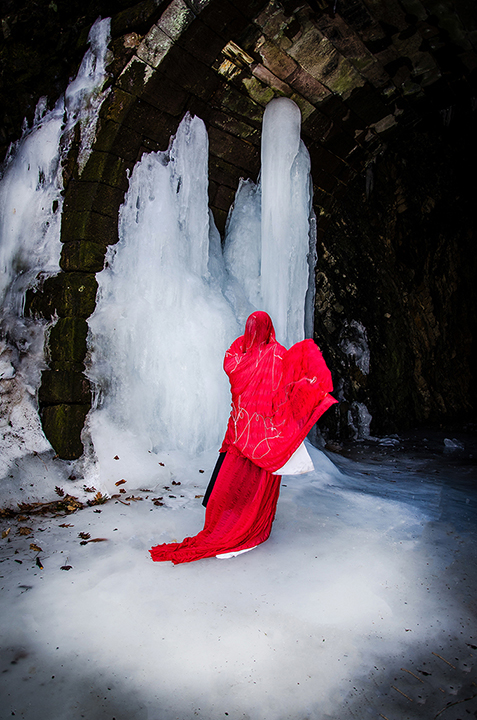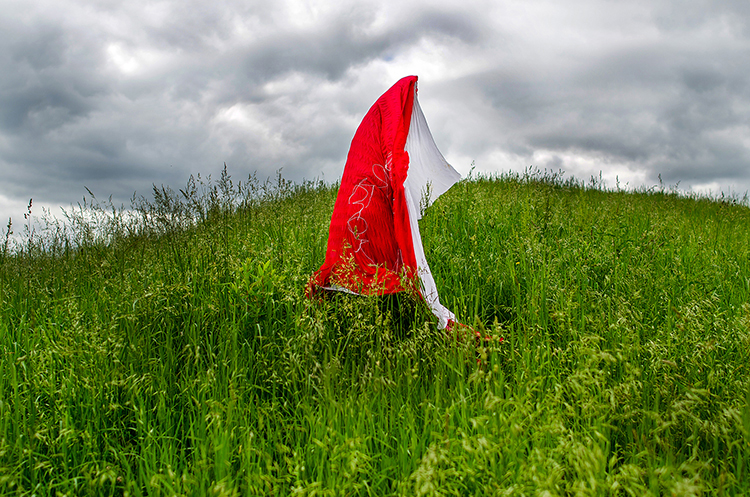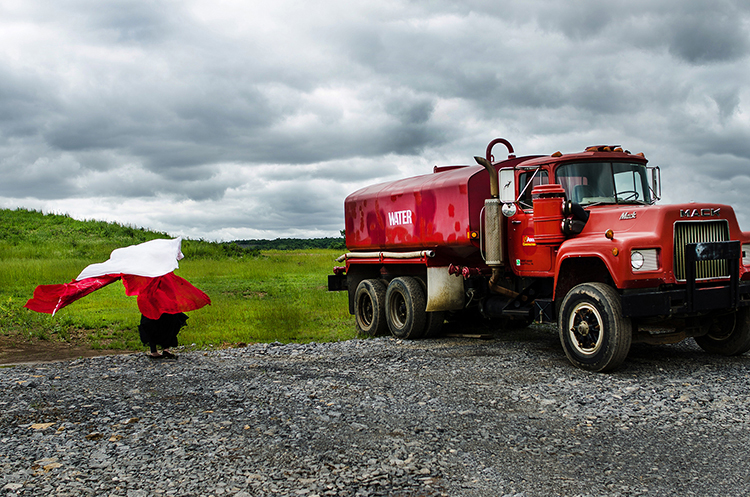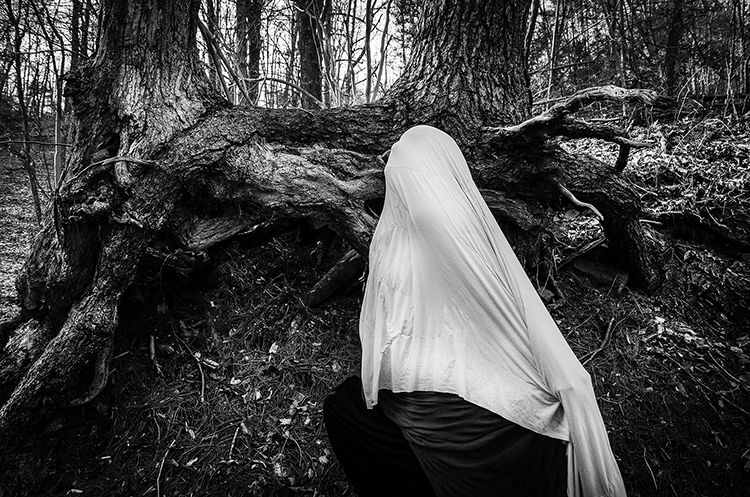 ---
Alice Teeple earned a BA in Integrative Arts at Penn State in 2005 and taught photography there until moving to NYC in 2015. For the next six years, she documented class struggle in NYC, as well as the performing arts scene. Alice currently writes for Post-Punk.com, works as a photographer and music video director, and occasionally volunteers at Penumbra Tintype Studio and Green-Wood Cemetery.