Here, in micro-flash nonfiction, writers make quick work of compelling stories. During July 2020, we present short takes on work and working.
Escape
by L'Tanya Durante
I stripped down to the swimsuit I wore underneath my protective gear, imagining my body under attack by asbestos fibers—and by the stares of the all-male abatement crew.

I've told myself I quit that job after only six months because I was afraid of a future that looked like the man who spoke to us at the training, with his raspy voice and oxygen tank. It's more palatable than admitting that a body potentially ravaged by asbestos worried me less than a body invaded by self-doubt and hatred, a body that might be unpleasing to men.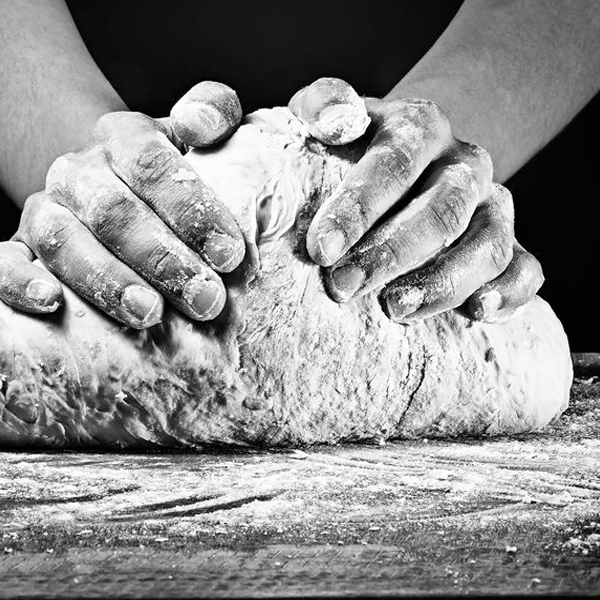 Daddy Was a Baker
by Karol Jackowski
Daddy was a baker because his Daddy was a baker, leaving him the Normal Bakery in East Chicago, Indiana. We lived above the bakery with donuts for breakfast, cupcakes for the whole class on my birthday. At age three, I was putting chocolate sprinkles on butter cookies. Truth is Daddy felt born to be a dentist, and the Normal Bakery drove him to drink. Mom closed the bakery when Daddy went into the hospital, and we all swore off family businesses forever. Now, only the sweetest memories remain of being a baker's daughter, and I still eat donuts for breakfast.
---
New Guy
by John Sheirer
When I started working at an ivy-covered New England college, I discovered how cold those ancient buildings are. One day, as I warmed my hands on the humming photocopier, the fire alarm blared. Assuming it was a drill, I strode to my little office and opened the door to find billowing smoke and my cheap, plastic space-heater melting into the shape of a defeated alien invader in a low-budget sci-fi movie. In the coming weeks, I discovered how long the stench of burned plastic lingers, how cozy an office sweater is, and how quickly good colleagues forgive the new guy.
Shell
by Anita Kestin
It fell to me to inform the 18-year-old-girlfriend of one of our patients that he had tested positive for HIV. He wanted her to know, but he did not want to tell her. When I broke the news, she reached into her handbag. Out came a bottle of nail polish. She carefully began to paint her nails with a shell-pink shade.

"Do you have any questions?"

She was quiet for a moment, then blew on her nails.

"No," she said, picking up the polish and leaving the room.
---
Request from the Bandstand
[a Fibonacci poem]
by Jean Fineberg
It's
my
calling
to play tunes
fondly remembered
from your wild and free salad days
bring on the requests, but please don't ask for one more tune.
Sure, I'm digging playing rock star
but I gotta go
and take my
fifty
bucks
home.
---
About the Writers
L'Tanya Durante lives and writes in Durham, North Carolina. She loves reading and writing flash nonfiction and several of her "Tiny Truths" have been published in Creative Nonfiction Magazine. She is on Twitter @writeordiegirl.
Karol Jackowski is a member of the Sisters for Christian Community. Her books include Ten Fun Things to Do Before You Die, Forever and Ever, Amen, and Sister Karol's Book of Spells, Blessings, and Folk Magic.
John Sheirer lives in Northampton, Massachusetts, and teaches at Asnuntuck Community College in Enfield, Connecticut. His most recent book is Fever Cabin, a fictionalized journal of a man isolating himself during the current pandemic. JohnSheirer.com.
Anita Kestin, MD, MPH, has worked in academic settings, nursing homes, hospices, and the locked ward of a psychiatric facility. She is a daughter (of immigrants fleeing the Holocaust), wife, mother, grandmother, and a progressive activist.
Jean Fineberg is an award-winning saxophonist who has studied poetry with Kim Addonizio. Her work has been published in Soliloquies, Vita Brevis, Uppagus, Literary Yard, Flagler Review, Riza Press, High Shelf Press, Shot Glass Journal and Fibonacci Review.
---
The Quick Work series is curated by Multiplicity Contributing Editor, Kate Whouley.
Submissions to Quick Work (100 words or fewer) will close on July 15. We also welcome stories up to 5,000 words for our work-themed Fall issue of Multiplicity Magazine. More details here.